FREQUENTLY ASKED QUESTIONS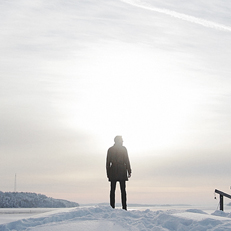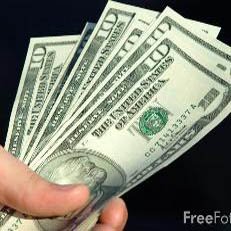 What is a WebCam Model?
A WebCam Model is a person that performs live video chats online. The more time a customers spends watching your private show the more you will earn.
How much money can I make as a WebCam Model?
You will get paid every minute a customer is watching your private show. We pay our models $1 a minute for each customer in premium chat and $1.25 for exclusive chat (one on one chat). In premium chat, more than one customer can be in your room. For example, if there are 10 customers you will earn $10 a minute. On average models make from $250 to $2000 a week, however some webcam models make much more.
Can other people perform in my webcam show?
Yes. You can perform as a couple or group show. You are likely to make more money that way. We do not have a limit on how many people can perform in your show at a time, but each webcam model must apply and be hired first. Also you must apply for separate stage names for each group show. You may not have "guest" in your show. If you would like to perform with other people, you must create a couples or guest account first.
How often will I get paid?
We currently pay our webcam models and referal agents weekly. However, there is a 1 week hold on every payment. For example, for the first weeks pay you will get paid on the 2nd week. Our payment period runs from Saturday at 6pm EST to Saturday at 5:59pm EST.
Please refer to the pay schedule below.
Week 1: Work Week 1
Week 2: Week 1 Payment Held for Processing (Work Week 2)
Week 3: Paid for Week 1 (Payment Held for Week 2) Work Week 3
Week 4: Paid for Week 2 (Payment Held for Week 3) Work Week 4
Week 5: Paid for Week 3 (Payment Held for Week 4) Work Week 5
Etc.
What do I get paid for?
As a webcam model, you get paid every time a customer enters your paid private chat. The more satisfied your customers are the longer they will stay and the more money you will make.
I live outside the US, can I still sign up?
Yes, we have models from all over the world, you just must have a valid goverment issued transportation type ID, or passport.
What is the minimum I have to make before I get paid?
We have a $20 minimum payout for Direct Deposit, Paxum, Payza and Check are $50 Minimum, Wire Transfer is $100 minimum and a $20 fee.
Will you report my income to the IRS?
Yes, we are required by law to report all earnings to the IRS, you will receive a annual 1099-MISC earnings report if you earned more than $600 for the tax year. It will show that you are a contractor with I M Management INC.
Will I be asked to pose nude?
Models should tell their clients upfront what they are willing to do and not willing to do so there is not a misunderstanding. Generally, web cam models are asked to pose nude and it is considered to be part of the job.
Is my identity and personal information kept private?
We absolutely do not share your information with anyone. Your information is only used for your initial approval and payments.
Will I show up as a WebCam Model on a background check?
No. The records will only reflect that you are an independent contractor with I M Management INC.
Can I block out my area, so people I know can't view me?
Yes. as a webcam model, you should feel safe and secure. We have a geographic restriction feature so you can block out cities, states, and even whole countries. Keep in mind the more areas you block the less traffic you will get.
Can I get paid for referring a friend?
Yes. we have whole part of our site dedicated to referring new webcam models. Its call our referral agent program. As a referral agent you would make 10% of the earnings from the models you refer. And this 10% does not come out of their pay. More info click here Agent referral program
Do I have to look like a model to do this?
No. Your personality will determine how successful you are. Each customer is looking for a unique type of model.
Do I have to pay for anything upfront?
No. There are no sign up fees. We never charge our models any kind of fees.
Will taxes be taken out of my check?
No, taxes will not be taken out of your check. You are considered an independent contractor.
Are their any types of fees?
No, we do not have any fees, you will never be asked for any credit card information or anything of that nature.
How do I sign up for GOLD Shows?
Party Chat / Gold Shows is a new feature that is currently being tested. You must qualify in order to get this feature added.
To Qualify:
*Models must stream with the HD Encoder.
*Models must use audio and Talk during their show.
* Have at least a 4.5 star rating.
*Must be connected directly to the internet, NOT WIRELESS.
*i5 or i7 processor recommended.
If you have all of these settings please contact support@i-camz.com and we will get you started.
Can I block areas from seeing me?
Yes, you can block out cities, states or a whole country with our geographic restriction feature. This can help you to ensure that friends or family will never find out.
How can I change my payment information?
When a models account is approved you are sent an email with a unique link to set up your Manage Account Login. This login will allow you to view and manage your payment information. The login is located on the Performer Login Page. If you need the unqiue set up link please email support@i-camz.com. For Agents simply login to your agent dashboard and click on profile, you can then edit any information you like.
What system set up do i need?
You will need a desktop pc, or laptop. Mac will also work. A HD webcam and a high speed internet connection with a upload speed above 1 MB/s. You can test your speed at speedtest.net . We recomend a HD webcam capable of streaming in 1080P. The Logitech c920 is a great webcam for this.
Go Top